Welcome
Step by Step Proficiency is an English language school conveniently located in the heart of downtown Ottawa, Canada's beautiful capital city, just steps from the magnificent Canadian Parliament Hill. We welcome international students to be a part of our history. Whether you come to learn English, make friends, discover a new culture, or prepare for your future career, we have the program for you.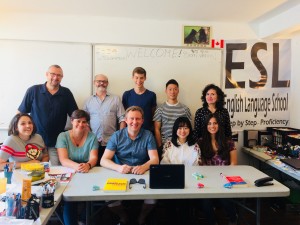 PLEASE TAKE A VIDEO TOUR:
Yui, a student from Okinawa, Japan:
Igor, a student from Recife Brazil:
Alice and Elodie, students from France:
Tatiana and Yulia, students from Moscow, Russia
Rie and June, students from Japan:
Ricardo, a student from from Mexico City, Mexico:
All our teachers are licensed ESL educators by the Ontario College of Teachers in Canada and hold a Masters Degree in teaching English as a Second Language.