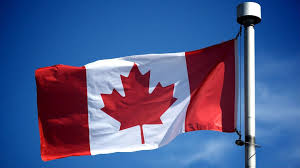 SCHOOL LOCATION
Our school is located in Ottawa, Canada's beautiful capital city.
Ottawa is the best place to learn English in Canada for many reasons:
1) It is one of the safest cities in North America. It is the safest city in Canada.
2) Canadian government makes sure that its capital is attractive to its visitors. There are many attractions students can enjoy. As a result student life in Ottawa is not boring.
3) It is not as expensive as other Canadian cities.
4) It is not too big or too small. Around 1.3 million people live in Canada's capital region.
5) Students can enjoy multicultural environment in which the majority of the people are English native speakers.
Step by Step Proficiency is conveniently located on St. Patrick Street, right in the heart of Ottawa's Byward Market, one of the oldest, biggest and most spectacular market squares in North America.
The area is complemented by many museums, galleries, embassies, shopping facilities, convenience stores, specialty food shops, cafés, restaurants, pubs, night clubs, beauty salons, boutiques, parks and even ice cream or dessert shops!
Our school is based within a short walking distance from the super impressive Parliament Hill, the seat of Canadian Government, set on the banks of the breathtaking Ottawa River. Students can enjoy all year round the famous sound and light show, fireworks displays and the nation-wide, superb celebration of Canada Day.
What's more, Step by Step Proficiency is just minutes from the famous Rideau Canal, a UNESCO world heritage site and the world's largest skating rink!
The school is also near the always exciting and busy Rideau Center, Ottawa University, Saint Paul University, the Ottawa Public Library and more. It is a perfect environment to learn English and enjoy the uniqueness of student life in the vibrant city of Ottawa.
The school is easily accessible on foot, by public transit or by car from anywhere in Ottawa
And guess what, Ottawa is not too far from other major North American cities. It takes less than two hours to go from Ottawa to Montreal, about five hours from Ottawa to Quebec City, less than five hours from Ottawa to Toronto, around seven hours to Boston, New York and Washington.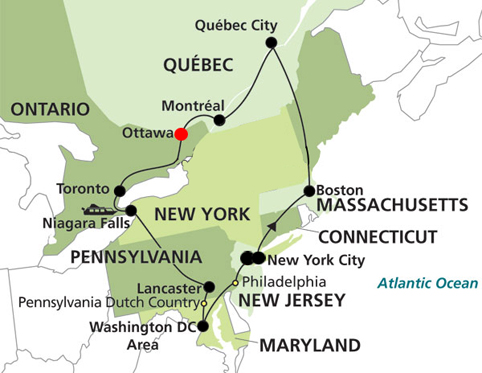 Our students often go on trips from Ottawa to other cities. Ottawa intercity bus terminal, (GREYHOUND) is very close from our school. Click here for contact information